Managed IT Services for Professional Service SMBs
Our purpose in life is to help your business thrive, not just survive in this rapidly changing ecosystem. Sleep better at night knowing we handle all your IT, cybersecurity, and compliance needs.
"Ikigai One delivered on their promise- They helped us achieve HIPAA compliance and secured our new clinic's computers in a fraction of the time quoted by other providers. "
– Dr. Hamza S. | Medical Practice in Washington D.C.
12+ Years of Expertise
Our engineers are highly trained, always adapting, & battle tested.
Beautiful Partnership
We meet your business's unique needs and goals by implementing strategic solutions.
Trusted by Leaders
Proud to be a trusted Microsoft Partner- We promote innovation.
24/7 X 365 Support
60 SECOND RESPONSE TIME GUARANTEED
Never Be Alone
We deliver excellence
Business never stops and emergencies don't care that it's 3AM- Our team of experts is always available for those just in case moments. Get help in 60 seconds or receive a 5% credit towards your monthly service fees.
Business Continuity
Always Have A Backup Plan
Stop Disasters Fast
Protection From The Unexpected
We stop calamity in its tracks before it can devistate your business by securely protecting your most vital data. Our crisis tested solutions can have even the most complex enterprises back up in 15 minutes.
Holistic Cybersecurity
Complete Protection Is Our Standard
Don't Settle For Reactive
We Proactively Protect Your Future
Our team of cybersecurity experts proactively monitor, threat hunt, mitigate risk, and defend your business 24/7 because cyber criminals never stop searching for easy targets.
No Degree In Geek Required
Easy To Understand, Plain English
Easy to Understand Help
Complex Topics with Simple Explanations
You don't have time to learn how to speak Geek when you're running a business. All our reports, support, and interactions are presented in a way that you find easiest to understand and action.
Regulatory Compliance
We Make Compliance Stress Free
Compliance is a Journey
Remove Complexities Increase Trust
Our team of compliance specialists will help your business achieve and maintain compliance. Non-compliance can lead to hefty fines, poor cybersecurity posture, and a loss of public trust; we make preventing that easy.
solution Integrations
Rapidly Move Your Business Forward
Solutions Solved
Easily Integrate Leading Solutions
There are so many solutions on the market from CRMs, to ERPs- all these acronims and products distract you from your business: We have the answers. Our team will help find, integrate, and train your organization in the best solution for your unique situation and needs.
Welcome To The:
Best MSP Onboarding
You'll Ever Experience.
Your business will soon benefit from world-class, fully-managed IT and cybersecurity services tailored for SMBs just like yours. Guarantee security, stability, & scalability for your business.


24/7/365 World-Class Support



24/7/365 Security Operations Center



Anti-Hacker: Active Threat Hunting



dISASTER pROOF bUSINESS cONTINUITY



FIXED RATE BILLING- NO SURPRISES



PEACE OF MIND
In a world demanding the best, Ikigai One delivers – a true leader in managed IT and cybersecurity services.
The Introduction
The first step in giving your business the stability, security, and scalability it needs starts with a 15 minute introductory call. We use this short time to talk all about you: Your goals, obstacles, and struggles.
If things go well (and we hope they do!) we begin Discovery!
The Discovery Process
We take a deeper dive into your organization's needs and current state of affairs. Our experts will go over any documents, numbers, or information you've given us and we'll compile everything into a roadmap that fits your business's unique future.
The Paperwork
Our team will utilize all the information you've provided us and create a detailed proposal and service package that fits your organization's needs.
Once you sign off on the proposal then all the real work begins: Our administrative team will collect all the requisite signatures, documents, etc. and proceed to fully onboard your business into our systems. The majority of the onboarding process is automated and requires minimal effort from your side. We do everything in our power to streamline this process to an extreme degree because we know your time is limited.
The Technical
This is our favorite part: We get to meet your amazing team! Our expert engineers will catalogue, inventory, triage, update, label, secure all of your assets (computers, servers, phones, etc). We'll also arrange meetings with your MVPs- your Majorly Valuable People to ensure any problems they have get addressed ASAP.
This process can be very overwhelming but with Ikigai One you'll never be alone or without support- when we say "White Glove Service" we really mean it.
The Results
Welcome to the beginning of a beautiful partnership! Your onboarding has concluded and we are now fully part of your organization: Your success is now our success and we will weather any storm, overcome any obstacle, and achieve amazing things, together!
This is a very abridged process but, we hope you get the idea. We actually have this entire process down to a science- a 126 point checklist science! Don't worry though, that's for us to worry about. While your onboarding timeframe may look different depending on the size of your organization, these are typical timeframes and the process remains the same regardless of size.
Now begins the rest of your first 100 days with us; from this point forward we'll be making progress according to your updated Technology Roadmap and attending to anything that may come up in the meantime.
Industry Leading Compliance Frameworks
Regardless of what compliance framework your industry requires becoming compliant is a journey, not an off the shelf solution. Our team of credentialed experts possess the experience and knowledge to help your organization at any point in the cycle meet their compliance goals.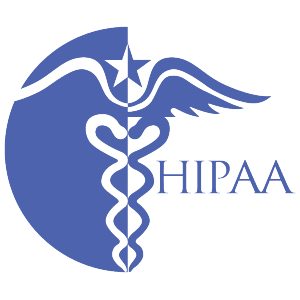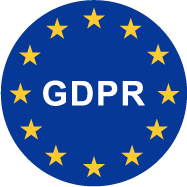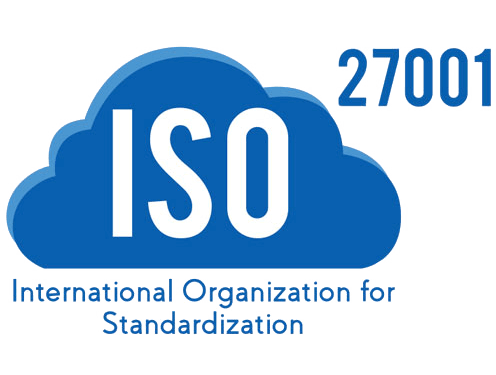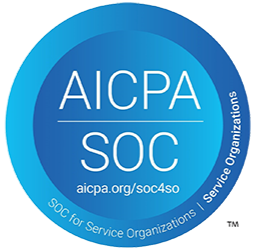 In the legal field, we value discretion and professionalism. Ikigai One not only meets but exceeds our expectations as our managed IT and cybersecurity provider. Our firm is more efficient than ever; I highly recommend them.
Our previous IT provider wasn't reliable and was unable to scale with us as we grew. With Ikigai One, I have peace of mind that our IT infrastructure is in capable hands. They truly set the bar for IT services.
The first thing I ever said to Anthony was, "We can't afford any breaches or downtime". Ikigai One's managed IT services have been flawless, allowing us to focus on patient care. Our systems no longer take five minutes to load a patient's record.
We're Sure You Have Questions:
How We're Raising The Bar
Choosing the right managed IT suport provider or fully managed cybersecurity services provider can be difficult at the best of times. Here's some questions we get asked all the time that can assist you in determining if we're a good fit for your organization.
Is Support Really "Unlimited"?
YES! We are happy to provide truly unlimited remote IT support and unlimited onsite IT support for anything and everything on our listed of included technologies. Our list is expansive and ever growing. If your organization requires something not on our list, let us know and we'll get our staff trained up and ready to support your business.
What Type of Computers Does Ikigai One Support?
Great question! We support Windows, Mac, and Linux devices (PCs, laptops, & servers), as well as Android and IOS mobile devices.
As long as the computer was made within the last 5 years we almost always support it!
Will I Need To Get New Computers?
It depends- is not an answer most people like to hear, but have no fear our team is here to assist! If your devices are fully functional, covered by warranty, and have no defects or problems we can support them.
Ikigai One generally advises both our IT support clients and our cybersecurity services clients to utilize systems released within the last 5 years. All new systems purchased starting in 2023 must have a TPM 2.0 chip to meet all the new security requirements and standards being put in place by regulatory bodies. Our team is happy to help manage your organization's technology lifecycle and we can even provide you with new computers.
Do I Need To Sign A Contract?
We offer both month to month and short term based agreements for our fully managed IT support, and fully managed cybersecurity services. Unlike many MSPs/MSSPs we don't lock our client's in with multi year long contracts because we are comfortable proving our value to your organization every month. We are so confident that you'll love our world-class quality of service that we never force businesses into long term agreements.
How Are We Billed? Can We Scale Easily?
Ikigai One bundles all services conveniently in a single invoice at the beginning of the month saving you time and energy during accounting. Your business can scale with us as it grows (or if need be, shrink). We bill based on:
#of Locations + # of Humans + # of Devices + Extra Addon Packages= Your Total Invoiced Amount
This means that your organization is free to grow at its own pase and your IT costs will scale predictably with your needs. You can easy give everyone an in office PC and enable a hybrid workforce by giving everyone laptops. If you've gotten a big contract unexpectadly and you need to onboard 5 new employees this month to keep up, we have you covered.
What's Compliance & Do We Need It?
Industry Regulations & Compliance can be incredibly confusing and time consuming to learn- thankfully our team of compliance professionals is here to help your business easily meet, and exceed compliance requirements for:
HIPPA, PCI-DSS, NIST-800, NIST-CSF, GDPR, SOC 2, ISO 27001, FEDRamp, FINRA, and more.
If you're not sure what compliance or regulations your industry requires our experts can help determine that. If your industry doesn't require specific compliance our compliance experts can assist you in using compliance as a marketing tool to increase revenue and build trust with your clients.
My Business Needs Help Right NOW!
This isn't really a question but we hear it a lot- Technology has a bad habbit of failing us at the worst times. If your business is currently struggling or suffering from a breach or hack call us directly at 848-217-5552.
Predictable & All Inclusive
Distinct from other Managed IT Service Providers, we provide unlimited remote and onsite support, including up to 5 hours of free projects aimed at boosting revenue and reducing costs. We offer predictable monthly billing and encourage early problem reporting to avert potential business impact. As your Technology Partner, we invest in your organization, going beyond typical IT support to offer unparalleled value.